MATERNITY RINGS
Maternity rings, sometimes known as push presents, are given to women during pregnancy or after the birth of their child. Unlike universal presents commonly given to couples on the birth of their baby – such as stuffed toys and flowers – a maternity ring is given to the woman from her husband or partner as a mark of respect and appreciation and is something she will keep forever.
Usually the first bridal ring a woman receives is the engagement ring which is followed by the wedding ring. Sometime later – often on the first anniversary – comes the eternity ring, which is most often worn on the other side of the engagement ring. Babies on the other hand may come at any time. Therefore, it makes sense for the maternity ring to go on a different finger, most commonly the index finger or middle finger or even on the other hand.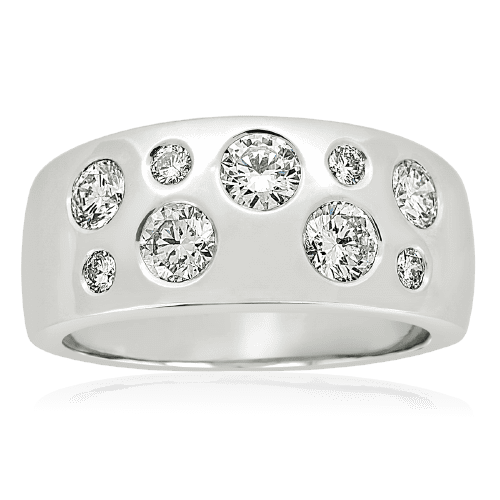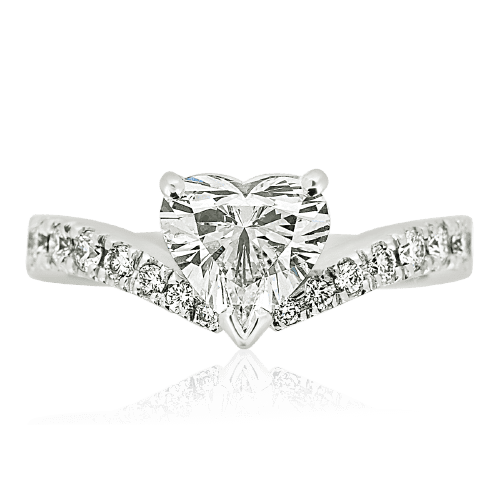 A maternity ring can be of any design, from classical to vintage to contemporary. It can be made with diamonds or other stones, plain, engraved or maybe a design that incorporates the birthstone of your baby. There is a birth stone for every month. Here is a guide:
The January birthstone is Garnet, which comes in a deep red, very strong to pale green, very bright to pale orange and nearly every other colour except blue.
The February birthstone is Amethyst, which is a very dark to pale purple, sometimes with a shade of blue in the purple.
The March birth stone is Aquamarine. This can be deep blue to very pale blue, depending on the depth of colour you prefer.
The April birth stone is Diamond. Diamonds generally come in white, but also brown, yellow, orange, green, blue and the most expensive are pink and red.
The May birth stone is Emerald, which ranges in colour from intense bluey green through to very pale green.
The June birthstone is Pearl. Pearls come in white, yellow, silver or nearly black. They may be small or large and come in round as well as unusual asymmetrical shapes.
The July birthstone is Ruby, which is a red variety of corundum. Rubies come in very deep red all the way through to pale red and even in a slightly pink colour.
The August birth stone is most commonly considered to be Peridot. The colour of Peridot is a vibrant yellowish-green and comes in all shades down to very pale green.
The September birth stone is Sapphire. This is one of the only stones that comes in every colour of the rainbow and many shades of those colours.
The October birth stone is Opal. Most of the world's opal comes from Australia and Mexico, which produces orange-based opal. Australian opal comes in white, black and boulder opal which is brown on the back and vibrant colours on the front. Ethiopia also has what is called "water opal", which has a clear to milky appearance.
The November birth stone is Topaz. Natural topaz is either orange or white in colour. The blue and pink topaz you see is treated to get these colours into the topaz.
The December birthstone is generally accepted as either Turquoise or Tanzanite. Turquoise is an opaque material, light sky blue-green in colour. Tanzanite is a purplish-blue, transparent gemstone with very intense to very pale colour.
Any gemstones can be used in a maternity ring, and a quality piece of diamond jewellery or coloured stone jewellery makes a delightful and loving 'push present' for the new mother or mother-to-be.
DDS invites you to call 8332 0707 if you are considering a beautiful, unique Maternity ring for your loved one.